Kissing Cousins
2008 | Comedy | USA | English | 98 min | M18 | $10
Director: Amyn Kaderali
Premieres 16th December 2009 at Sinema Old School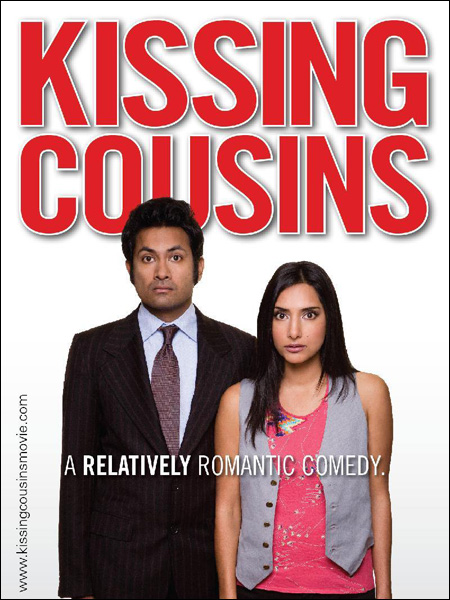 Hard-hearted bachelor Amir works as a "relationship termination specialist", spending his days delivering bad news to unsuspecting lovers across Los Angeles. Though Amir claims he is "just the messenger", the job has made him cynical.
Amir is reunited with his long-lost cousin Zara, who decides to hitch a ride back to LA with him. In LA, the two cousins pretend to be a couple in front of Amir's friends as a joke. Over time, Amir starts to soften from Zara's influence and their charade comes dangerously close to going too far.
About the director: After graduating cum laude with a degree in Communications Studies at UCLA in 1994, Amyn pursued a Master's Degree in Directing at the prestigious Graduate Film Department at New York University's Tisch School of the Arts, where he received the Martin Scorsese Young Filmmaker Award in 1996 and the Perry Ellis Breakthrough Filmmaker Award in 1997.
Since moving to Los Angeles, Amyn has written several scripts, including the comedies "Miles To Berkeley" and "In Security," as well as the teen comedy "Whatever It Takes" for VCG Entertainment. In 2004, he completed another short film, the outsourcing comedy "Call Center," which quickly became a web phenomenon with over 1 million viewers and won Best Comedy at the Riverside International Film Festival as well as Golden Reel Nomination at the VC Film Fest. In addition, he has spent the last few years producing and directing video projects for such clients as Intel, ESPN, MTVU, and UCLA.